TRACKING OF CARS AND LOADS
Through an online platform, you can monitor, in real-time, the position and routes of all your vehicles, 24 hours a day on any platform (computer, tablet or smartphone). This feature allows you to locate your vehicle at any time and from any device that is connected to the Internet.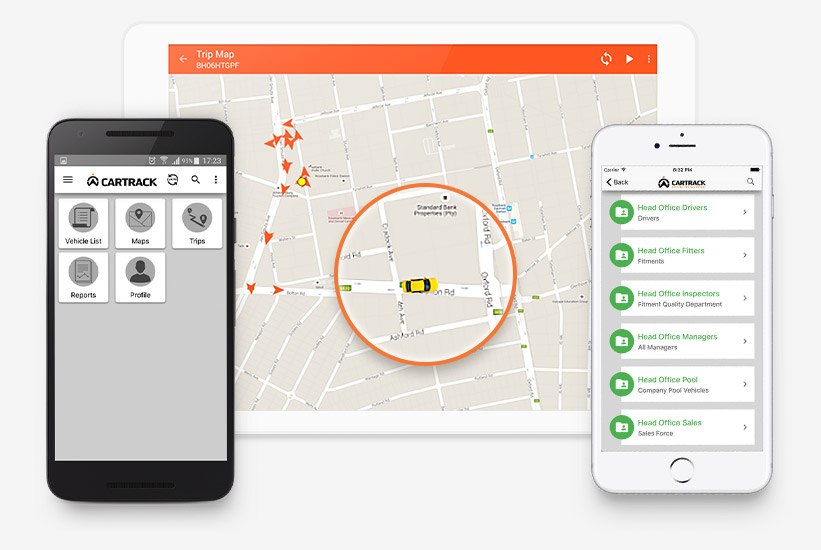 RECOVERY OF STOLEN VEHICLES
Cartrack is a leader in recovering stolen vehicles through an integrated system of alerts and real-time location, with a dedicated team providing assistance 24 hours a day, 365 days a year.
ADDED SAFETY COMPONENTS
Cartrack installs highly effective security systems in vehicles in order to assist in the prevention and recovery of stolen vehicles.
This dedicated and efficient team has a recovery success rate of 98%.
This system is comprised of an integrated set of elements: